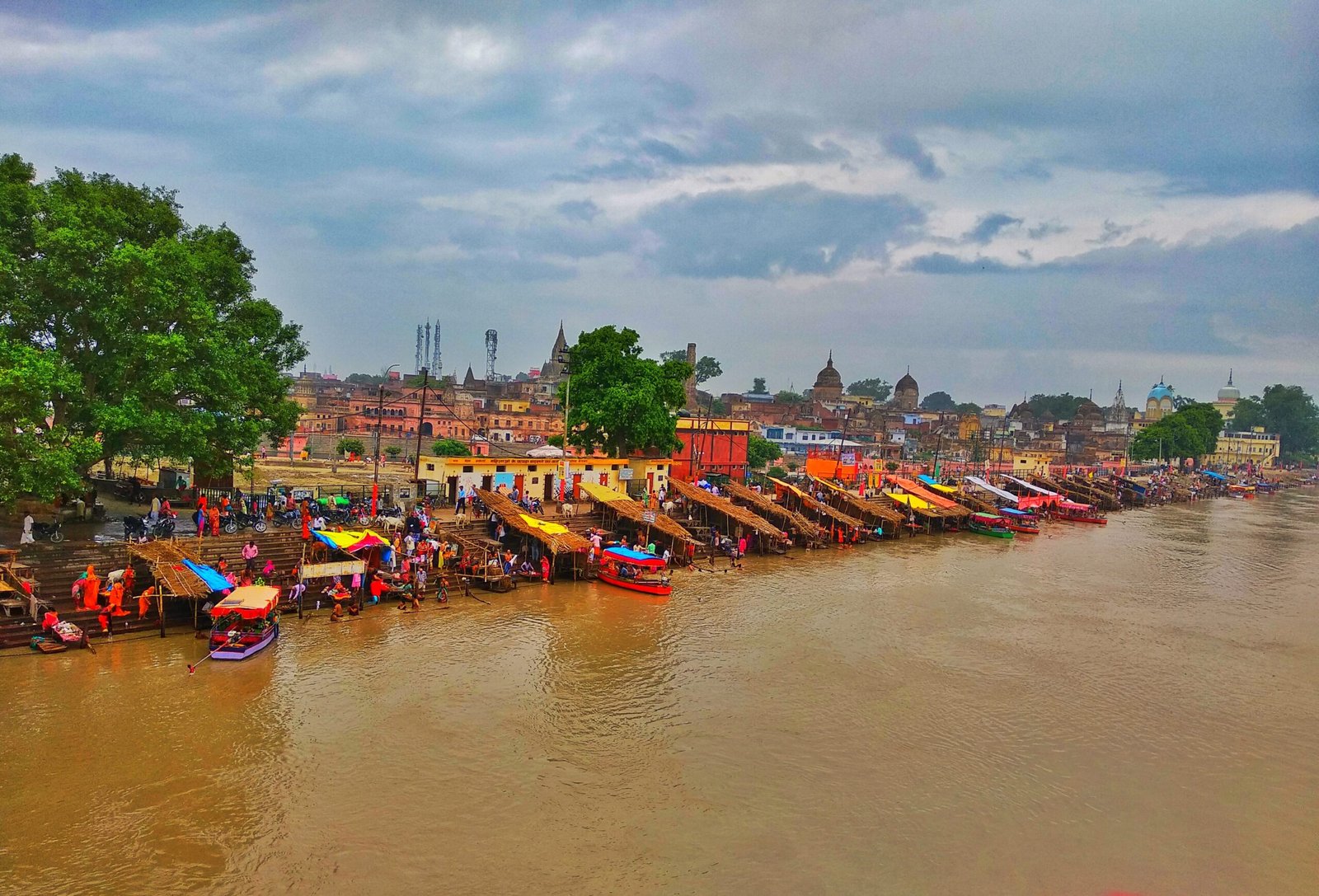 Ayodhya: A City of Spiritual and Cultural Significance
Ayodhya, a city located in the northern Indian state of Uttar Pradesh, holds immense spiritual and cultural significance. Known as the birthplace of Lord Rama, Ayodhya attracts millions of devotees and tourists from all over the world. While the city is primarily known for its religious sites, Ayodhya also offers a vibrant nightlife and various places to go out and have a good time. In this article, we will explore the 10 best places to go out in Ayodhya, India.
1. Ram Ki Paidi
Located on the banks of the sacred Sarayu River, Ram Ki Paidi is a popular spot for locals and tourists alike. This picturesque ghat offers a serene ambiance and is perfect for an evening stroll or a boat ride. The beautifully lit-up surroundings and the soothing sound of the river make it an ideal place to unwind and relax.
2. Hanuman Garhi
Perched on a hill, Hanuman Garhi is a famous temple dedicated to Lord Hanuman. Apart from its religious significance, Hanuman Garhi offers a breathtaking view of the entire city. The temple complex also has a garden where you can sit and enjoy the panoramic view while savoring some delicious street food.
3. Faizabad Road
If you are looking for a lively and bustling atmosphere, head to Faizabad Road. This vibrant street is lined with shops, restaurants, and cafes, offering a wide range of culinary delights. From traditional Indian cuisine to international flavors, you can find something to suit every palate. The street comes alive in the evenings, making it a perfect place to hang out with friends or family.
4. Ayodhya Art Gallery
For art enthusiasts, Ayodhya Art Gallery is a must-visit place. This gallery showcases a wide collection of paintings, sculptures, and handicrafts, reflecting the rich cultural heritage of Ayodhya. The tranquil ambiance and the artistic creations make it an excellent spot to appreciate and learn about local art.
5. Gulab Bari
Gulab Bari, meaning "Rose Garden," is a beautiful garden complex that houses the tomb of Nawab Shuja-ud-Daula. The garden is adorned with vibrant flowers and offers a peaceful environment. It is a perfect place for nature lovers to spend some quality time amidst the colorful blooms.
6. Ayodhya Mahotsav
If you happen to visit Ayodhya during the Ayodhya Mahotsav, you are in for a treat. This annual cultural festival showcases the rich heritage and traditions of Ayodhya through various performances, exhibitions, and food stalls. The festival attracts artists and performers from all over the country, making it a grand celebration of Ayodhya's cultural diversity.
7. Nageshwarnath Temple
Nageshwarnath Temple, dedicated to Lord Shiva, is one of the oldest temples in Ayodhya. The temple complex also includes a sacred pond where devotees take a dip before offering their prayers. The serene surroundings and the spiritual aura make it a peaceful place to seek solace.
8. Ayodhya Riverfront
The Ayodhya Riverfront is a newly developed area that offers a scenic view of the Sarayu River. The riverfront is adorned with beautiful gardens, fountains, and walking paths, making it an ideal place for a leisurely evening stroll. You can also find various food stalls serving local delicacies, allowing you to indulge in some delectable treats.
9. Treta Ke Thakur
Treta Ke Thakur, also known as the Kanak Bhavan Temple, is a significant religious site in Ayodhya. Dedicated to Lord Rama and his consort Sita, this temple is believed to be the exact spot where their divine wedding took place. The temple's architecture and intricate carvings are awe-inspiring and offer a glimpse into the rich mythology of Ayodhya.
10. Ayodhya Ghat
Ayodhya Ghat is another popular ghat on the banks of the Sarayu River. It is a place where locals and visitors come to take a dip in the holy river and offer their prayers. The ghat also hosts various religious ceremonies and festivals, adding to its vibrant atmosphere.
Conclusion
Ayodhya, with its spiritual and cultural significance, offers a unique blend of tradition and modernity. While the city is renowned for its religious sites, it also provides various places to go out and enjoy the vibrant nightlife. From serene riverfronts to bustling streets, Ayodhya has something to offer for everyone. So, the next time you visit Ayodhya, make sure to explore these 10 best places to go out and create unforgettable memories.